5 high impact creatives we love from 2021
So far in 2021, more than 12 500 creatives have been wrapped in the Adnami platform. More and more advertisers and publishers are turning to high impact, to deliver attention grabbing high impact campaigns at scale.
As you can probably tell by the number of creatives, it's impossible to choose one favourite. Instead, we would like to highlight five creatives from the year that we think stands out. Keep scrolling!
MediaCom Group Denmark: Topscroll Mobile (HTML)
This campaign from Mediacom group was first seen on Denmark's largest marketing site: Dansk Markedsføring. We love the creative and let's not ignore the top-notch quality (thanks to SeenThis HD Streaming), but we're also love that MediaCom Group themselves are using high impact!
Chief Planning Officer at MediaCom, Ulrik Kristensen, comments: "With this format we have a great opportunity to activate our video content in a format with high quality and impact. When our MBA Studio team has developed a great creative video asset, we want to make sure it receives the attention it deserves".
See the full preview of Mediacom's Topscroll here.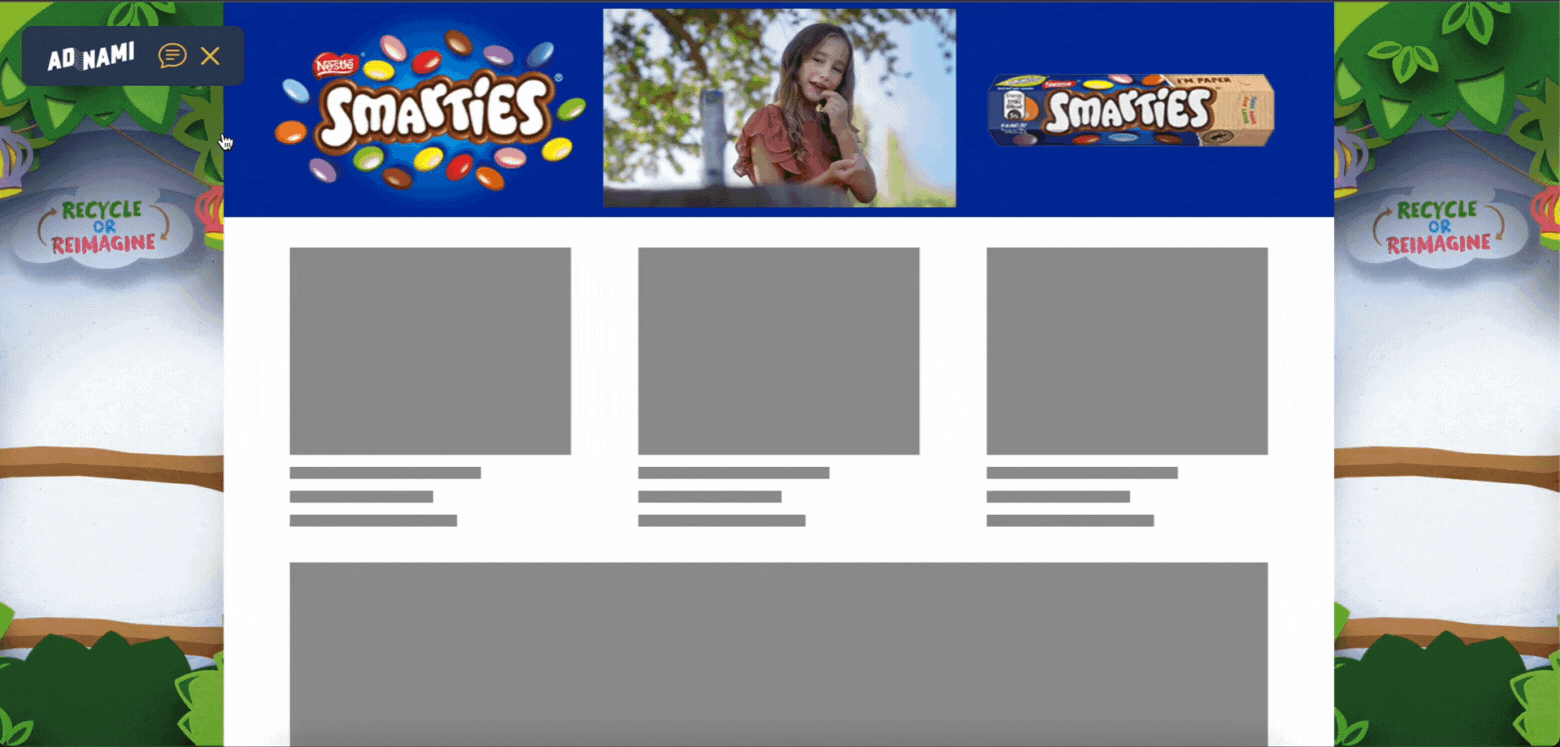 Smarties: Fluid Skin
This Fluid Skin from Smarties, promoting their new and recyclable paper packaging, includes plenty of HTML elements! We love the lively and playful creative which fits perfectly with the Smarties brand. The creative is also responsive, which means you can adjust the size of your browser-window, and it will still fit.
Check it out and try yourself here.
C More: Video Expander
If you ask me (the writer of this article), my favourite format is definitely the Video Expander. How cool isn't the in-screen-pop-out effect? And did you notice how quickly the video starts playing? This campaign from C More makes us want to spend all day on the sofa, binge-watching their latest shows. Also a great choice adding a CTA under the video.
Bolia: Mobile Midscroll
Winter is definitely knocking on our front doors right now, so let's dream back to warmer times with this summer campaign from Bolia. This Midscroll Mobile represents the Bolia brand perfectly with it's clean, calm and luxurious feeling. Definitely one of our favourites!
Sloggi: Topscroll Desktop
Sloggi is redefining comfort by challenging what bodywear can be today and in the future. With this campaign, they are promoting their latest collection: Body Adapt. This Midscroll for Mobile includes video and was created by Sloggi together with creative & film director Quinn Wilson and MullenLowe Group. We truly think a video like this deserves to be on a big canvas, so we are super excited that Sloggi chose to go with high impact.
Want to see more high impact campaigns? Navigate yourself to our Ad Experience Centre!