Employee Spotlight Series | April 2023
Welcome to the newest edition of our Employee Spotlight series! It's time to meet three more members of the Adnami family, drumroll please. . . 🥁
---
To kick things off this month we'll introduce our wonderful Sales Director, Daniel Romme, who just passed his 1-year anniversary with Adnami! Daniel is known around the office for his #goodenergy and hopes to check road-tripping across the US off his bucket list one day.

Next up you'll meet Julia Staerck-Weille, our Marketing Automation Manager working in our Copenhagen HQ. Around the office Julia's #yolo personality shines anytime someone says they're ready for a game of foosball. Outside of work, she loves playing football, visiting different parts of Sweden to hike and hanging out with friends and family.

Did we save the best for last? You be the judge after we've introduced you to Tom Dolling, Agency Sales Director DACH who's based in Hamburg. You might be surprised to learn that this #alwayspostive guy is a competitive boxer and has even tried his hand at acting in a music video.

Don't stop now! Keep reading to learn more about this month's exceptional group!


---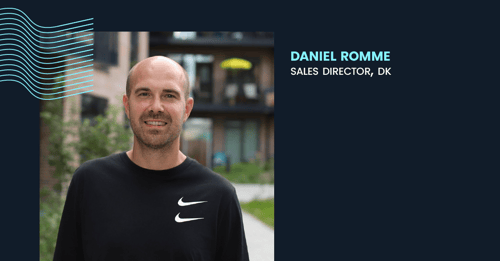 Q: Where do you live and what do you enjoy doing in your free time?
I live in Copenhagen and in my free time I love spending time with my family, training, skating and of course traveling.
Q: Outside of Copenhagen or Denmark, where is your happy place?
Put me on any bounty beach in the tropics and I'm set.
Q: You recently celebrated 1 year working at Adnami, congratulations! What is your favorite part of the job?
Thanks, time really flies! One of my favorite things would have to be getting the opportunity to meet so many exciting people in the industry and be involved in campaigns with top internationally recognized brands.
Q: What's something on your bucket list?
I would love to someday take a road trip across the US!
Q: What hashtag best describes your personality?
#goodenergy
Q: How would you describe the culture at Adnami?
There is fantastic team spirit, helpful and nice colleagues who are always there for you.
---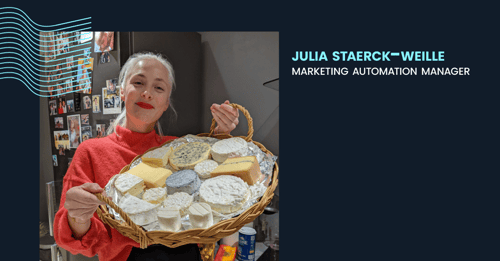 Q: Where do you call home and do you have any favourite spots?
I grew up in France but now I call Malmö (Sweden) home and the whole city is my happy place! I wish the city had better cheese shops though.
Q: What's the craziest thing you've done?
I backpacked in Asia and South America by myself in 2017! Took a bus one day and didn't know where I would be 2 days later. Came back home 1 year later with the best memories I could ever hope for.
Q: You've been at Adnami for 3 months now, what has it been like so far?
Even though I've been here for only 3 months it feels like much longer (in a good way). I really enjoy working at Adnami, the office is perfectly located and the people are great. It's nice being part of such a growth journey! Its product answers a real need on the market, and that's enjoyable.
Q: What are your most used emojis?
🧡😍👌
Q: Everyones doing it, so what are you currently binge-watching?
I can tell you my favorite show of all time: Vikings. Because of it, I became a Viking nerd. But the latest show I enjoyed was The Last of Us. I forgot what it was like to wait the whole week for a new episode to come out (very frustrating!)
Q: What is your favorite part about your job?
Getting to specialize in an aspect of Marketing I enjoy the most: automation. Also, I enjoy working with very smart people, and my closest colleagues are real do-ers!
---
Q: Where do you live and where is your happy place?
I'm living in Hamburg but I would say my happy place is everywhere my daughter, friends and family are. My home has become more and more of an oasis for me, especially in the last 3 years.
Q: What is something people don't know about you?
I once acted in a music video where I played a guy who sells his girlfriend in order to sustain his gambling addiction.
Q: You've also only been at Adnami for a few months but what has it been like so far?
As you said, I haven't been here long, but already feel very included. There are lots of interesting and individual characters. Adnami gives off a vibe of cohesion and trust, which I really appreciate.
Q: What are you currently binge-watching?
There are just too many good series to choose from! I like watching documentaries with my daughter and trash TV with my girlfriend to give the day a light end.
Q: What hashtag best describes your personality?
#alwayspositive
Q: What has been your favorite project at Adnami thus far?
To help build up the DACH market and to establish Adnami here, that we are known and appreciated.