Examples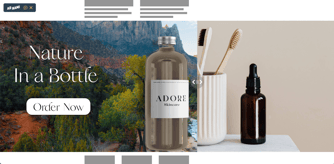 Creative dimension
2560x1440
Ad Viewport
Width: 100% of browser width
Height: 80% or 100% of browser height
Safezones



In order to ensure your important content (text, logos, CTAs etc) is visible on all screens and devices, please follow the guidelines on the validation tool below:
Note: Some publisher sites have a nav bar that covers the top of the creative - please check the publisher guidelines and make additional allowances with your safe zones if required.
Format description and guidance
Miscroll is a high impact responsive format that appears at the top of a publisher page (before page content).
It is typically served to appear at 80% of the available browser window height, but can be up to 100%. To confirm the correct height please reach out to your contact within the respective publisher.
Max total file weight
100 KB - 200 KB
Asset types
JPG, PNG or GIF
Click tags and tracking
For Adnami hosted creative, see our clicktags and tracking guide.
For creatives hosted using 3rd party tags, use the appropriate click methods and trackers for that provider examples.
Supported 3rd party providers
Campaign Manager 360, Adform, Sizmek, Adjust
Supported Ad Verification
Adnami supports pixels for impression and viewability tracking from 3rd party providers, such as IAS, MOAT + DoubleVerify.