Case Study
HTH Kitchen got 11x more attention on their ads with high impact formats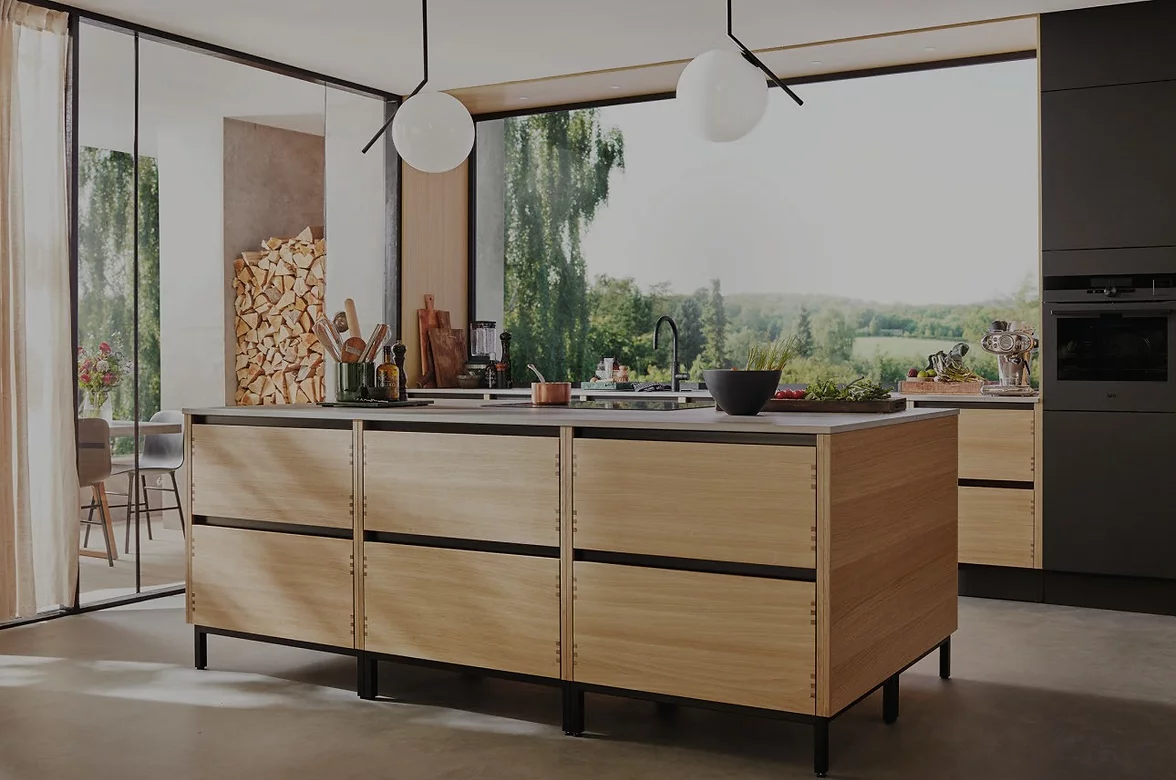 11x more attention
On the Topscroll formatted ad compared to the standard display
31% ad recall
From the high impact ads compared to 11% on the standard display
+90% viewed
On the HTH Topscroll and Midscroll, whereas the standard display had 58%


HTH Kitchen
hth-kitchen.com

>





Industry:

Kitchen supplies



Country:

Denmark



Formats:

Adnami Topscroll, Adnami Midscroll, MPU



Device:

Desktop
Background
"It must be possible to do better" is the philosophy that was the basis for founding HTH Kitchen back in 1966. Over the past 50 years, HTH has grown to become a leading producer of Danish quality kitchens, offering a large selection of customizable options to give you the kitchen of your dreams.
HTH has been a client of Adnami since 2020. To understand more about the drivers of attention, and how it differs by advertising formats, HTH agreed to be part of a larger research study between Lumen Research and Adnami. This article will present findings related to formats and the creative.
Research overview
Responder recruitment and methodology
Lumen Research uses eye-tracking to help brands and publishers measure and buy attention. The panel for this specific study consists of 300 respondents, all over 18 years old and living in Denmark. The respondents were recruited online and placed into three cohort groups. Lumen's software was used via their computer which turned their own devices into an eye-tracking camera.
All groups were exposed to three webpage articles (scroll down to see). Each respondent saw an HTH ad as either an Adnami Topscroll, an Adnami Midscroll or an MPU format. The respondents then answered spontaneous, prompted and product recall questions. Lastly, the respondents were shown a HTH ad with the Adnami format in-isolation and asked about ad perception and brand considerations.
Formats tested in the study
In this study we tested three different digital formats; an Adnami Topscroll, an Adnami Midscroll (to the right) and a standard MPU.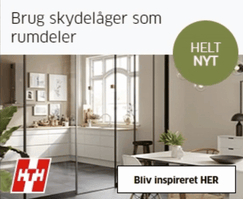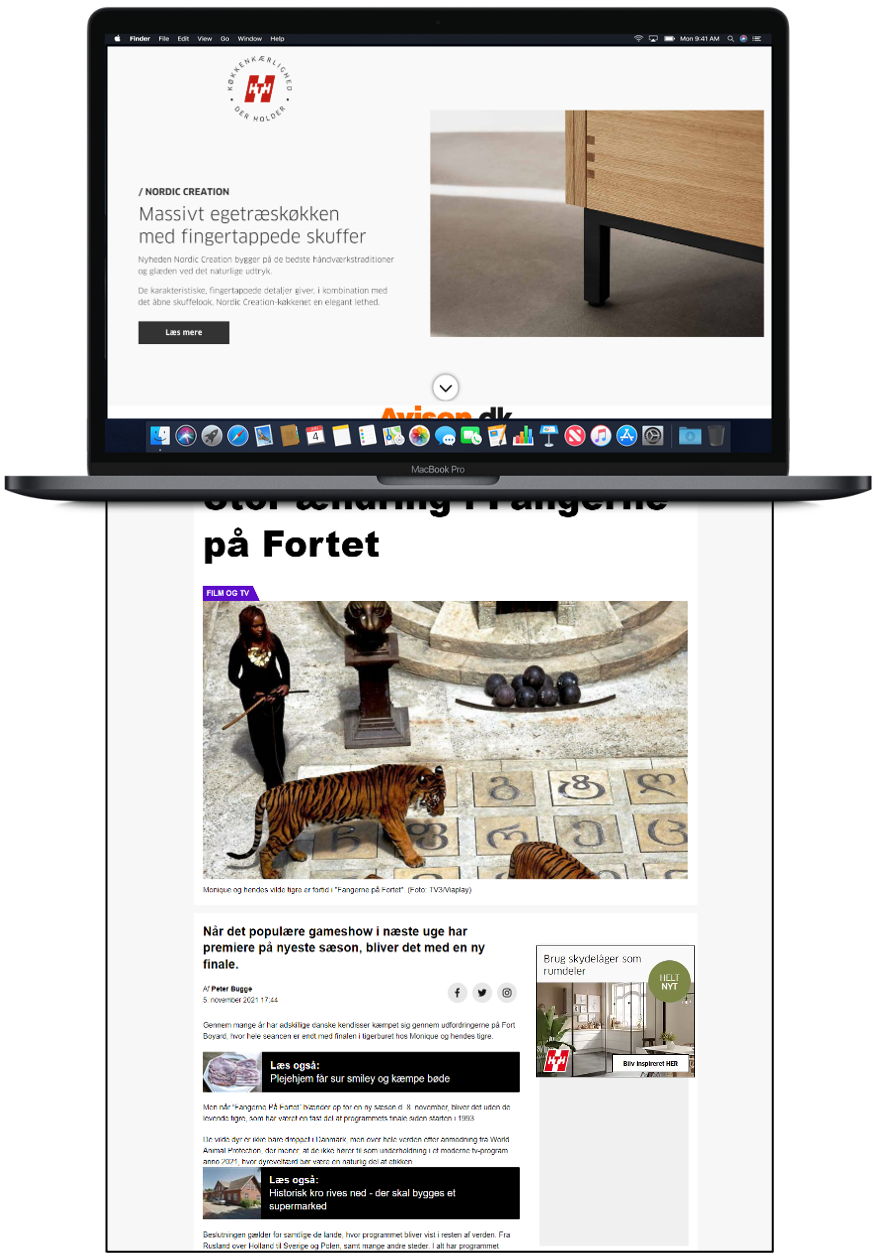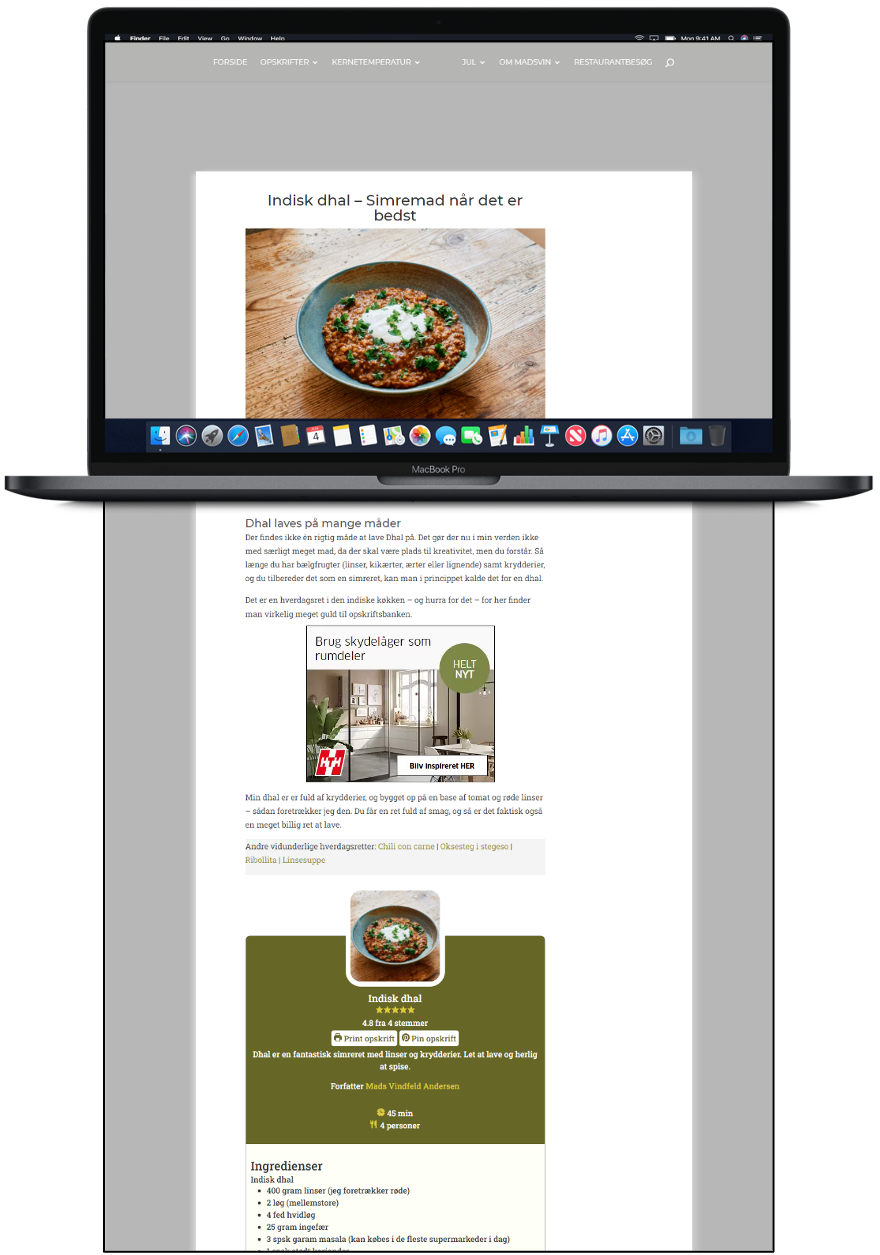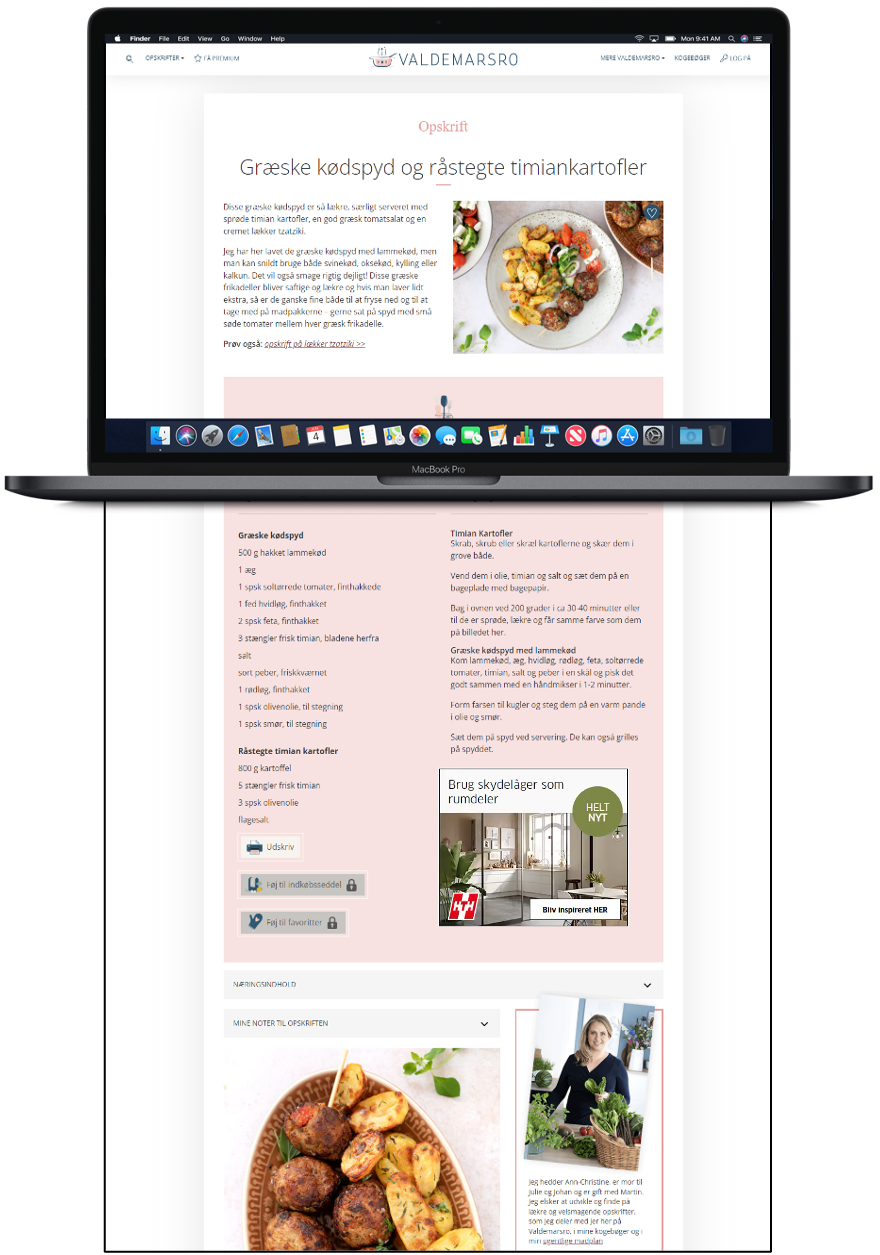 High impact formats gave HTH significantly more attention than the MPU.
The eye tracking data predicts that HTH would generate 11x more attention with an Adnami Topscroll vs. MPU and likewise 5.5x more with an Adnami Midscroll ad.
The high impact ads generated significantly more ad recall than the MPU.





Higher attention is linked to higher recall – because of this prompted recall of HTH was significantly higher for the Adnami Topscroll and Midscroll than the MPU; 31% and 19% vs 11%.
Creatively, the high impact formats are well designed for clarity and simplicity.
Respondent were most likely to agree that the HTH Adnami formatted ad was easy to read which Lumen knows is a key variable for recall and clear message takeout.
Heatmap and creative takeaways
With the visual a static image carousel, attention is equally divided between visual (right) and text (left). The format is well designed for clarity and simplicity, especially through the use of the three elements:
Less than four visual clusters

Smooth motion (dynamic edited video, simple animation)

Prioritized, mindful messaging.
Lumen consistently finds that the best digital ads for attention follow these creative rules.
Results
The Topscroll was viewed 7x longer than the MPU
Out of the viewable impressions on the Topscroll, over 96% of people actually viewed and paid attention to the creative. The equivalent measurement of the Midscroll was 91%, which is reasonable due to the fact that it appears below the fold. However, the results are still significantly higher when compared to the standard display MPU: The Topscroll was viewed for 7x longer than the MPU.*
* Note that the MPU numbers from HTH match the benchmark numbers by other MPU's from earlier Lumen studies.
Attention most similar to YouTube and Facebook
This composite metric helps us understand the true power of each format to deliver 'eyeballs' for advertisers and can be used as a single metric to assess inventory quality across media channels.
HTH's Topscroll ad is predicted to generate 4,228 seconds of "eye-on" attention for every 1000 impressions served. These results are driven by the significant differences seen earlier for the key metrics for viewability, being viewed, and the subsequent viewing time.
These Topscroll attention results are most similar to YouTube and Facebook video formats whereas the Midscroll aligned with the Outstream video format. The MPU charted on the lower end amongst other standard display formats such as a DMPU, skyscraper, and leaderboard.
Attentive seconds per '000 impressions compared to other media channels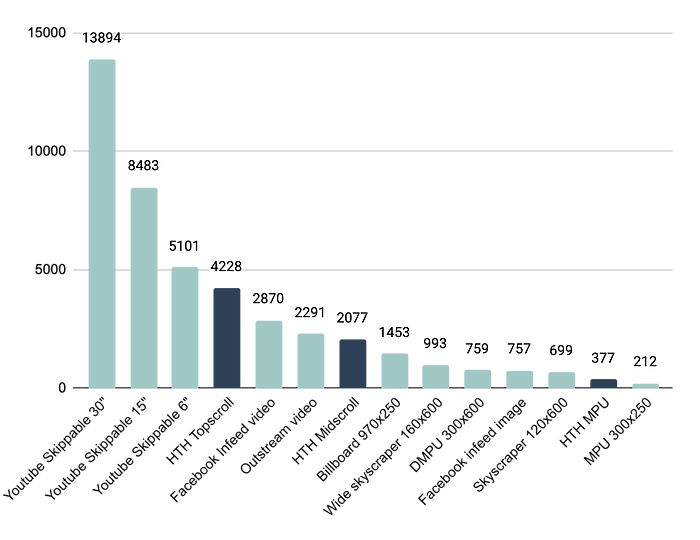 We can see that we get significantly more valuable time with the users, which ultimately leads to a higher brand recall.

We see that the phasing out of the cookie helps to make attribution and measurement of digital campaigns more difficult. When we can't do this to the same degree, it makes sense to look towards securing the users' attention. This is what high impact formats help with, and this case helps to emphasize high impact's justification in the media procurement for HTH. We can see that we get significantly more valuable time with the users, which ultimately leads to a higher brand recall.

Alexander Simonsen
Programmatic Specialist Dentsu
Get similar results
Our formats have helped 1000+ brands to improve their attention and ad recall results.
Get in touch to learn more about how we could support your business needs.
Join world leading advertisers and publishers using Adnami